YOGA
Yoga has many potential health benefits including relieving low back pain, assisting with stress management and increasing balance and flexibility.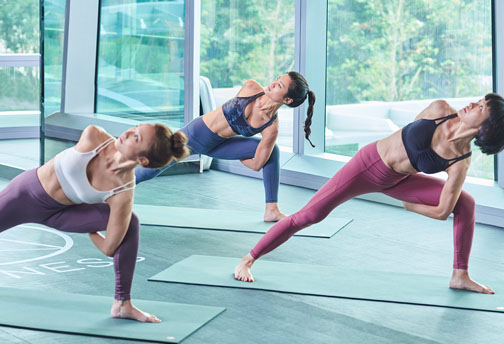 HOT YOGA
A yoga exercise performs in a heated room (approx. 35°c to 38°c) focusing body movement along with the breathing technique.
The experience in this class is one of fluidity motion and heat.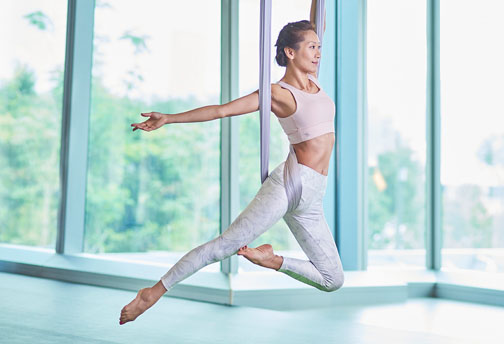 AERIAL YOGA
Aerial yoga joins traditional yoga and the aerial arts creating an integrated practice using the circus fabric to partially or fully support the body in traditional yoga postures.
Offering a gentle invitation for the body to relax, let go, and surrender.
In aerial yoga, we realign the body with the pull of gravity and then rebuild and strengthen the body from this new alignment.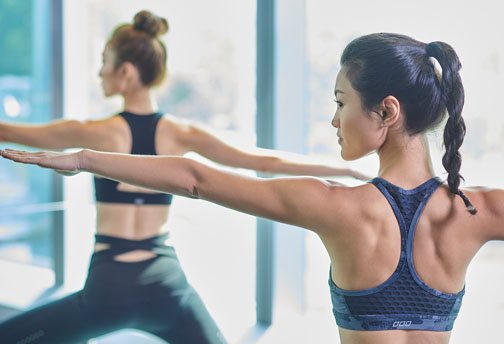 YOGA THERAPY (All Level)
A healing practice focused on rehabilitating the body. Special attention to alignment and detailed instructors are combined with specific asanas with the purpose of bringing the body back to health
Some pranayama, chanting and meditation may be included
Suitable for anyone seeking to heal their bodies or returning to practice after an injury
Hot Yoga
Aerial Yoga
Yoga Therapy